About us
Why us?
We are not only printing house. In our company, the most valued feature is people. We believe that good relations are the first step to good cooperation.
Our team of experts, thankfully to its long-term experience and continuous improvement of their skills, allows us to call ourselves a supplier who provides innovative solutions and outstanding Client service.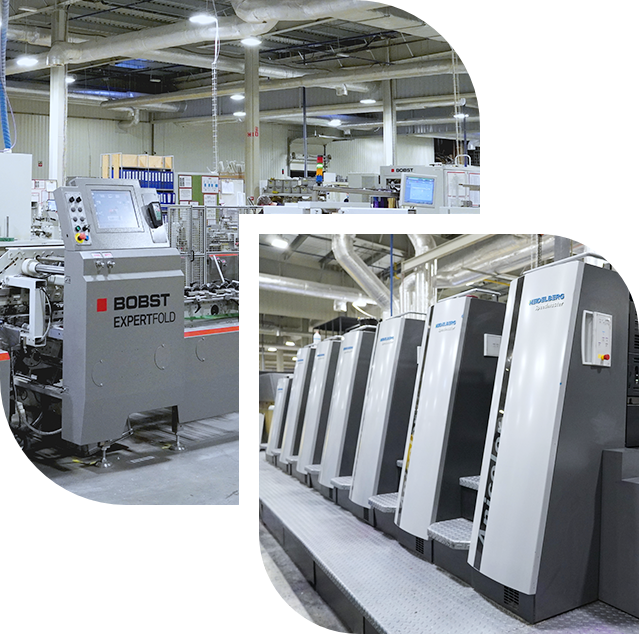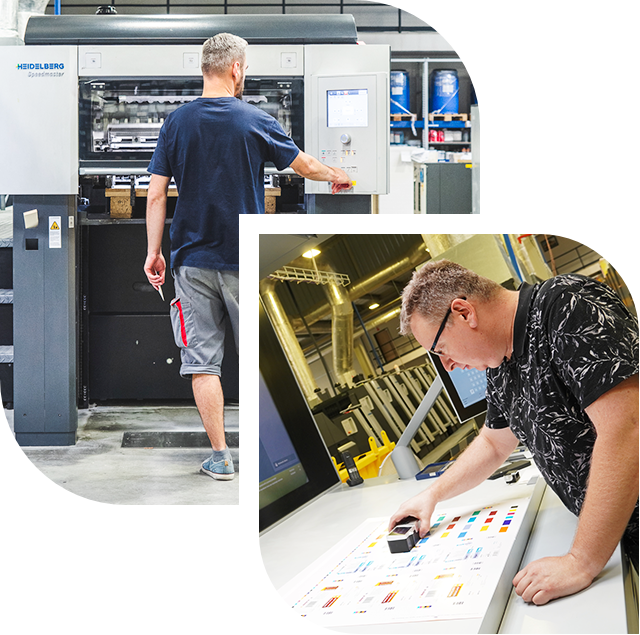 We have machines and devices from renowned manufacturers such as Heidelberg, Bobst and Herzog&Heymann.
Thanks to this, we ensure the highest quality of cardboard packaging and leaflets.
We have technology that allows us to adjust production to the needs of each customer.
We are constantly investing in the development of our machine park and new technologies. From 2013 to 2022, our total capital expenditures exceeded PLN 126 million. As a result, we are able to produce one billion folding cartons and one billion leaflets annually.
2023 is a breakthrough year in the history of Intrograf. The expansion of the factory at Vetterow st. in Lublin and the continuation of expanding the machine park will double our production capacity.
BILLION PRODUCTS PRODUCED ANNUALLY
An extremely important issue we face as manufacturers of folding cartons and leaflets is ecological and social responsibility.
The challenges faced by companies, such as providing people with an acceptable quality of life, while respecting the resources of the natural environment require combining traditional management with environmental management. Intrograf Lublin has already taken a number of actions aimed at improving production processes to make them more environmentally friendly.
Investments in the development as a pro-ecological company are the foundation for Intrograf development as a responsible business. The proof of these implemented activities is the EcoVadis certificate we have received. This is a significant distinction for our company in terms of good practices in the field of sustainable development and social responsibility.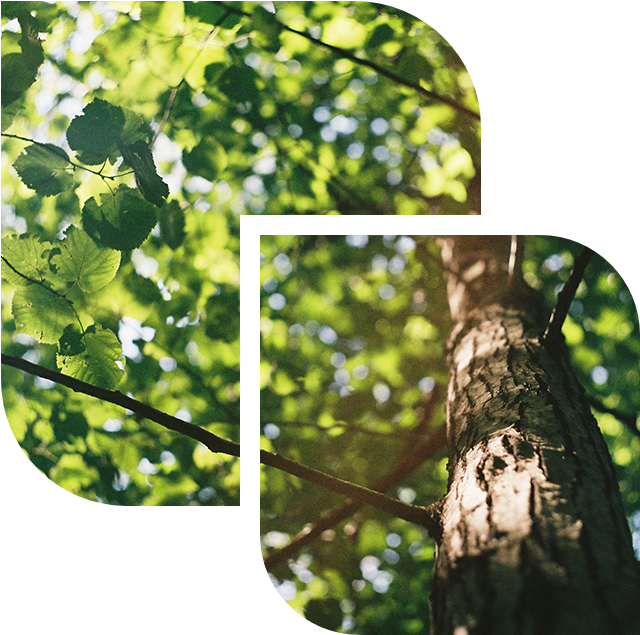 HISTORY
We started as a small printing factory.
1948
The establishment of the Intrograf as a co-operative.
1990
Decision to focus on manufacturing folding cartons and leaflets. We entered into business relations with some renowned pharmaceutical enterprises and set off a new development path.
2000
Introduction of ISO 9001 system.
2003
Taking the company's management board over by CEOs Piotr Taracha and Mariusz Świetlicki.
2004
Beginning of the Bene Meritus Terrae Lublinensi initiative. Together with the Vena Art company, we publish a prestigious calendar that promotes Lublin region.
2007
Introduction of ISO 15378 system.
2011
Beginning of the Akademia Poligrafii project – our original series of printing training sessions for our Business Partners and Employees.
2013
Obtaining the FSC certificate. From now on, our Customers have the option of printing products on paper and cardboard that derive from responsible sources.
2014
Finishing building the new printing house at Vetterow St. in Lublin. The new plant meets European standards and is equipped with the latest printing machines and production lines. We were the first printing house in Poland which launched the Speedmaster XL printing machine in Anicolor technology. We became a forerunner of the new printing technology.
2016
Establishment of a new leaflets production line.
2017
Participation in the biggest event of the pharmaceutical industry – CPhI Worldwide. From now on, we are their regular participant.
2021
Establishment of an English language version of the Akademia Poligrafii – Printing Academy.
2022
Obtaining EcoVadis Bronze certificate.
2022
Establishment of the new, specialized production hall dedicated to leaflet production.
2023
Expansion of the production plant at Vetterow St.
2023
Implementation of the "Green Special Economic Zone" project. In cooperation with the City of Lublin, students of Lublin universities and companies located in the Special Economic Zone in Lublin, we have created leisure areas in the Lublin Subzone of the Economic Zone.
HOW WE ARE WORKING?
Our business activity is based on the Lean Management strategy, because we want to achieve the highest level of efficiency and management.
We strive to achieve the most satisfactory economic results while reducing production costs as well as shortening the production cycle.
We take plenty of actions in accordance with Lean Management strategy:
Elimination of waste
Problem solving (also our employees involvement in problem solving) – PDCA
Process time reduction – SMED
Maximum use of machines – TPM
Building Lean culture – improving cooperation in the company
Safety and organization in the workplace – 5S and VM
Process stabilization by standardization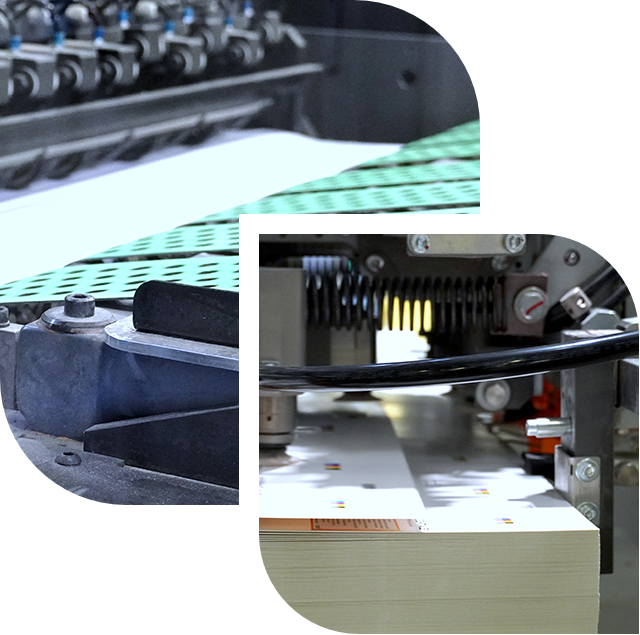 Over the years of our activity, we have developed three main principles of effective cooperation:
One2One relation
Each customer contacts their individual Key Account Manager who consolidates all the order-related information, current jobs and delivery terms and timings. Key Accounts have wide printing knowledge and can counsel you.
Confidentiality
Confidentiality and treating information as classified is essential in our operations. We put focus on customers' property – all customer-related data, safe data processing and filing..
Training sessions
Akademia Poligrafii is the flagship of our company. We organise training sessions in-house as well as in our customers' premises. The participants have the opportunity to learn about various issues of the printing industry field. Since 2020, we have also run Akademia Poligrafii webinars, both in Polish and English language.
Board of management
Piotr Taracha together with Mariusz Świetlicki are managing the third company together.
Since 2003, they have been making Intrograf Lublin a market leader in print industry. Their creativity and determination in pursuing their goals enables continuous development of the enterprise.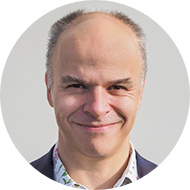 PIOTR TARACHA
PRESIDENT OF THE BOARD
A lawyer by background. MBA and Finance Management graduate. He gained his man-years' managerial skills and experience in Civil Law Department, Management Boards, Supervisory Boards and joint stock companies quoted at Stock Exchange. Piotr Taracha joined Intrograf on the 1st August 2003. He is responsible for sales, marketing, PR, HR and administration departments in the company. He is an author of several publications on economic law. Jazz and rock music is his life passion. He actively does such sports as volleyball, canoeing and diving (KDP/CMAS*).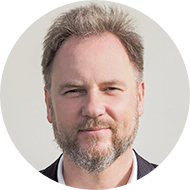 MARIUSZ ŚWIETLICKI
VICE PRESIDENT OF THE BOARD
A doctor of economics. He has many years of experience in managerial positions related to financial management. He has been cooperating with Lublin universities as a lecturer on business finance and economy. Since the 1st of April 2003 he has been supervising production, logistics and finance in Intrograf. He likes challenge and not only professional one. He reached the summits of the highest mountains on the three continents: Mont Blanc and Elbrus in Europe, Kilimanjaro in Africa and Aconcagua in South America. He likes Italian cuisine, Spanish wine, European architecture, bicycle trips along Eastern Poland and strolls around Lublin.